Back to search
Jan Kooistra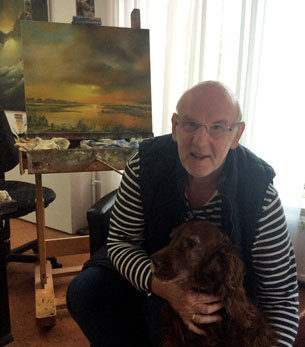 Jan Kooistra was born in 1950 in the Frisian village Damwoude. He died quite suddenly in 2021 after a short illness.
Jan has been drawing and painting from an early age. It was especially the nature around him that fascinated him immensely.
In Dokkum, Kooistra had his own gallery where he exhibited his works. He translated his great love of nature into beautiful oil paintings. The Frisian landscape, the Wadden Sea, animals and flowers were an inexhaustible source of inspiration. He himself called his style 'dreamed realities' or 'picturesque realism'. Over the years, he had several large exhibitions in, among others, Groeneveld Castle in Baarn, the Singer Museum in Laren, Hotel Des Indes in The Hague, the Floriade in Zoetermeer and many others. He has also appeared in various TV programmes, Several books have been published about his work.