Back to search
Geke Steenmetz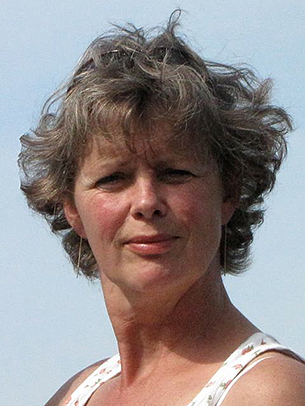 Geke Steenmetz was born in Barneveld in 1956. In her early childhood, her love for animals and landscape originated. She spent a lot of time on the farm of her uncles and grandma. She liked to draw, so it is not surprising that she chose a drawing course. She studied at the Graphic School in Utrecht and the Academy for Art and Design St. Joost in Breda.
"I paint the beauty of everyday life. My themes vary greatly depending on my current interest. I do not like to limit myself to one subject. I make man and animal portraits, flower still lifes and lately many landscapes, painted on the spot 'plein-air'.
With my outer shelf I start and paint a few hours outside to experience the atmosphere and colors. Because the light changes quickly, I can't finish the painting outside. The changing light of the different moments in one single day inspire me. With the experience gained and supported by the photographs I make on the site, I finish the paintings in my studio.
Color, light and shadow, contrasts and space are my keywords.
Besides my free work, I also like to work incommission.