Back to search
Eric De Vree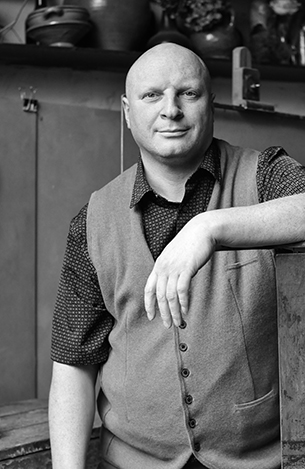 Eric De Vree was born in 1966 in Antwerp, Belgium. He started a serious training in his father's studio. Eric's father, Albert De Vree, is a gifted etcher and landscape artist.
After a meticulous classic training drawing and study of colours and composition, De Vree started an intensive study of the techniques of the fine art painters from Leiden and the chiaroscuro applied by Rembrandt.
Besides his interest in still life paintings with antique objects, De Vree gets more and more attracted to contemporary objects such as sweets, bread, tools,... to form modern compositions.
De Vree's admiration for impressionism and Belgian luminism makes him paint with richer brush strokes. The balanced play of light also draws more of his attention.
The last few years, portraits and sunny landscapes have become an important part of Eric De Vree's oeuvre.