Back to search
Annemiek Vos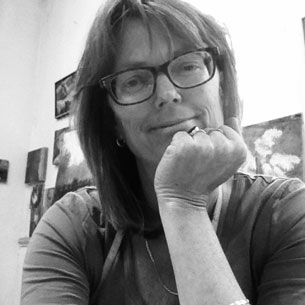 Annemiek Vos (1962) mainly produces oil paintings and gouaches (work on paper).
She graduated in 1985 at the ABK Minerva in Groningen and has been working full time since then.
The subjects that Annemiek uses are houses, city views, interior, music and landscape.
She also makes portraits on assignment.
Her form is figurative but greatly simplified. Color use is very important in her work.
Annemiek lives and works in Groningen.