Back to search
Andreas Alba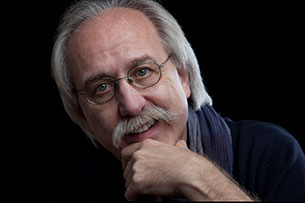 Andreas Alba, born on February 6, 1953 in Lüdinghausen.
He early discovered his love for design. Especially the game with letters, could inspire him. As a logical consequence of this passion, Andreas Alba followed a one-year vocational education as a typographer in a printing company in Lüdinghausen before commencing his design as a graphic designer in 1972 at the Fachhochschule Münster.
Since graduating in 1980, the Lüdinghauser has devoted himself to free work.
On an old farm in Ludinghausen, the artist has created a spacious studio and works with artists Ute Bracht and Rita Spikkert as an artist community. With abstract paintings, collages and three-dimensional objects, he has developed three disciplines where he can work on with heart and soul.