Back to search
Jacqueline Kasemier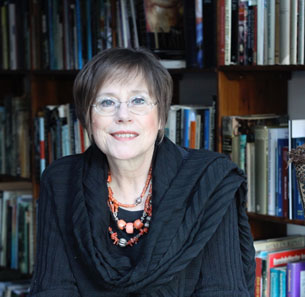 Jacqueline Kasemier was born in Groningen and received her education at the Minerva Academy in Groningen. She lives and works in North Groningen.
She paints in the tradition of northern realists and has a wide range of subjects. Many of her subjects are derived from mythology or history. She also paints still life, landscapes and portraits. Some professor portraits in the Academiegebouw in Groningen were commissioned by Jacqueline. The finely painted still lifes often contain symbolic references to, for example, vanitas motifs. Jacqueline Kasemier regularly processes fresco-like parties of Greek or Roman antiquity in her work. A large part of the last work is dedicated to the topic "water" such as ponds, and canals around Groninger shelters and farms. She is fascinated by the layeredness that is visible by mirroring, transparency and worlds in and on the water; embedded in tight lines that create an exciting contrast.
The boundary between viewer and image dissolves and as a viewer you are taken into a deep moving world.